Bringing 35 years of performing experience to the workshop. Creation, design and construction of illusions and devices for stage, screen and display.
Bring real magic into your home or work place...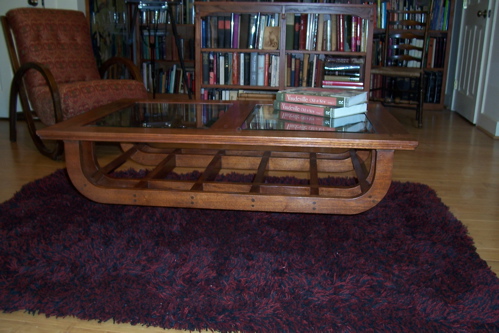 Designed and built by a top magician's illusion creator, this table appears to be actually floating 7 inches above the floor. Walk all around it, look down through its glass top.... It lookes like there is nothing holding it up. Even pass a hoop around it. It uses stage magic technology to achieve its apparent weightlessness. Table is finely hand-crafted from Mahogany with Walnut inlay. Includes strongly made mechanical and optical secret device, hoop and rug (color options available).

The ulitmate conversation piece for someone who appreciates creating wonder or inspiring the mind to achieve the impossible...

Made to order; allow 4 - 6 weeks for delivery. $8500.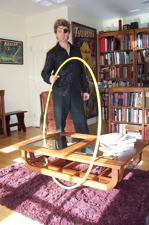 Click for larger images